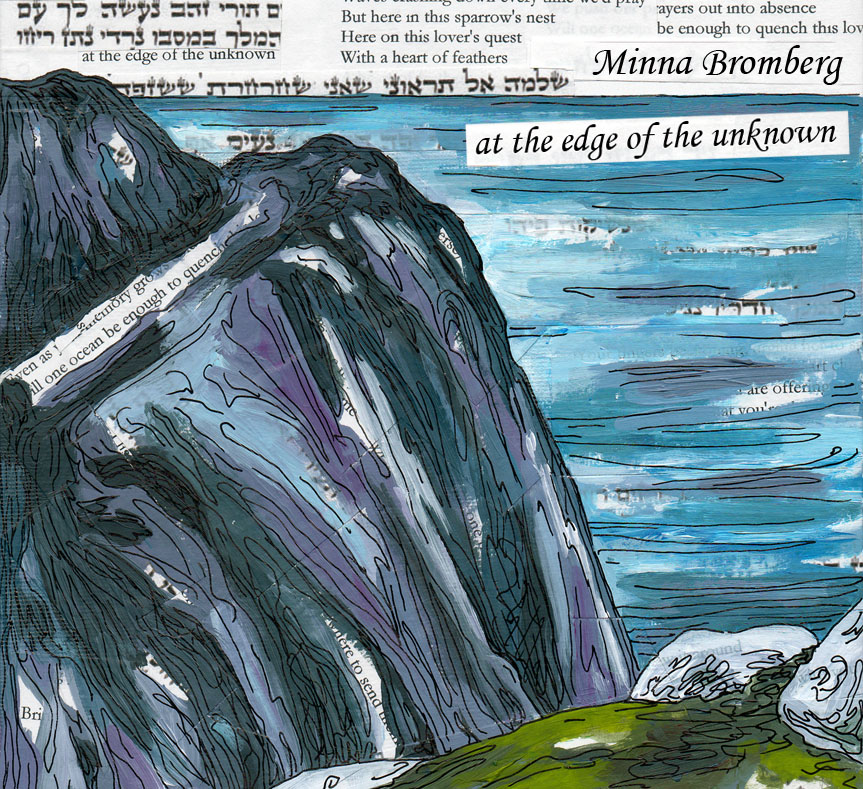 Whether facing uncertainty or unlimited possibility, to be human is to stand "at the edge of the unknown." My mission? To be the one to walk there with you and empower you to be that one for others. Have a listen and hear what I mean:
Audio clip: Adobe Flash Player (version 9 or above) is required to play this audio clip. Download the latest version here. You also need to have JavaScript enabled in your browser.
My newest album, "at the edge of the unknown," brings together twelve songs of loving, longing, and wholehearted living and I do believe this is my best Torah to date — the fullest expression of my song-offering to the world.
Want to join in celebrating its release? Here's how:
1. Order it.  Click on the "buy now" button to order CDs. Or download your copy from CD Baby or iTunes.
2. Sign-up. Put your email in the box to the right to make sure you're kept up to date on developments in my work (e.g. online liner notes, free downloads, lesson plans, and the rest).
3. Add your voice! What helps you add your voice to the weave of creation? What stands in your way? I want to know! Leave a comment below, find me on Twitter, or (if you prefer a more private option) send me some email.
"At the edge of the unknown" includes the voices of a community chorus I helped bring together as well as song written in collaboration with residents of an assisted living facility and folks facing severe mental illness. The songs are mostly in English, plus some Hebrew, and just a touch of Aramaic.
My mission is to use my truest voice to bring other voices into song.